Prepare for the phasing out of fluorescent lights
In August 2023, the new EU directives from RoHS comes into effect, banning fluorescent tubes and compact fluorescent tubes containing mercury.
For those of you with fluorescent tubes, it is important to review your present lighting in good time, find out what alternatives there are, and plan for a suitable long-term solution. Depending on your conditions, needs, and requirements, there are a couple of different ways to go. With the test below, you get a general guide on how you should initially handle the phase-out of fluorescent lights.
Use up or upgrade?

Plan your project
When you have decided to upgrade your existing lighting solution, you can consult one of our lighting experts free of charge. They can help you evaluate your existing solution and plan and prioritize the project. With you, you will also receive a proposed solution as well as a calculation of energy savings and pay-off time.
Read more
Step-by-step to new lighting
Checklist for banning fluorescent tubes
At which end should you start and what do you need to keep an eye on? With our priority list, you can check off what you need to keep an eye on, how you can start an inventory of your lighting, and questions to consider when planning ahead. You can also book a free consultation with us. We help you develop different options based on your needs, review opportunities for energy efficiency in your properties, and set up a plan for a long-term solution.
1. Inventory
Simply start with an inventory and count how many fixtures there are on your premises. What type of light source is in and how many are in each fixture?
2. Luminaires
Check the condition of the luminaire. In many older luminaires and in luminaires that have been used a lot, the components may be out of date. Check the condition of sockets, cables, and drives. Are the luminaires dimmable? Is it possible to replace the light source?
3. Light sources
How long have the light sources been up? Are there LED replacement options and if not, are the same type of light sources still available?
4. Energy consumption
How much energy do the luminaires currently draw? Are they often turned on unnecessarily?
5. Investment
What is the budget for lighting? How long is the payback period for different options? We can help you produce clear calculations of energy and CO2 savings and payback time.
6. Summary
What plans do you have for your premises in the near future? Where do the luminaires need to be replaced? Where is the greatest energy saving to be found? Which products and which control should I choose?
Want to know more?
Rasmus Andersson
Head of Sales, Sverige
+46 (0)70-635 93 43
rasmus.andersson@auralight.se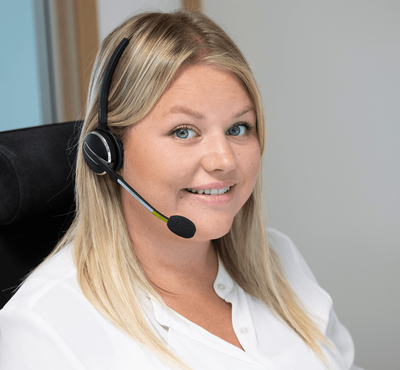 Customer service
Phone: +46 (0)20 32 30 30
Fax: +46 (0)492 755 10
info@auralight.se