LED - The natural choice
LED technology has been around for many years, but it is only in the last decade that has started to be been seen as an obvious choice. The development of LED has now come so far that today we can adapt it according to different needs and applications. LED is much more energy efficient than its predecessors and by upgrading to modern LED lighting with smart control, a plant's energy consumption can be reduced by up to 80%! According to new EU directives fluorescent T5- och T8 tubes and compact fluorescent tubes will be phased out during 2023. After 24 September 2023, it is still permitted to sell remaining stocks and make use of existing installations with these, but it is a good idea to already now review alternatives for a more economical, energy-smart and qualitative solution.
Reduce costs with LED
By upgrading your old lighting to LED, you can easily reduce energy consumption by 40%. Add sensor control and you are down to 70% and with smart control as much as 80% lower energy consumption.
Read more
Energy efficient and environmentally smart
Thanks to its high energy efficiency and long service life, LED is a much more economical and environmentally friendly choice than standard light sources, even though LEDs are more expensive to purchase. With a lifespan of up to four times longer than standard light sources, you reduce the need for purchasing and maintenance, while getting a more energy-efficient solution. With Aura Opti LED, you can directly replace your old fluorescent lamps with LEDs in existing luminaires. If your lighting is more than 10 years old, however, it pays to replace the entire installation because older luminaires consume so much more energy that it is neither economically nor environmentally sustainable to keep the luminaires. The environmental impact of lighting is 90% of its energy consumption, while production, transport and recycling are only 10%. Thus, it is more environmentally friendly and cheaper to throw the old one in for recycling and instead install a new one.
Good lighting for well-being and comfort
Upgrading to LED also contributes to improved and safer work environments. Poor lighting in offices, schools and workplaces places high demands on our eyes and quickly gives rise to poor posture, headache, tense neck and back, tired eyes and difficulty concentrating. With well-planned lighting, the eyes do not have to strain as much and the energy level and well-being among employees will instead get a real boost.
Advantages of LED
Energy efficient
Economical
Highly recyclable
Long life time
ontains no hazardous chemicals
Available in different Kelvin and as Tunable White
The size of the chip allows for flexibility
Step-less dimming 0-100 %
Shock and vibration resistant
service life is not affected by switching on and off
No UV- och IP-radiation
Cold resistant
Do you want to LEDify your work place?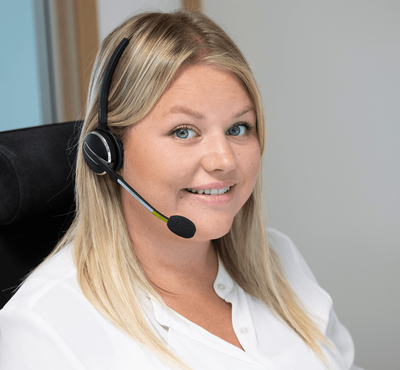 Contact us for more information and help
Customer service
Phone: +46 (0)20 32 30 30
Fax: +46 (0)492 755 10