Smart Lighting Control
Get advanced functionality with less complexity with smart light control. With our luminaires in combination with smart light control from Helvar or Casambi, you get fantastic functionality without complexity. Without effort, optimal and energy-smart lighting is created in all situations.
Smart lighting control is based on wireless communication via Bluetooth mesh. Each luminaire is equipped with its own sensor or node that communicates with surrounding luminaires. You get optimal lighting where and when you need it. For optimal energy efficiency and reduced energy costs, the smart lighting control adjusts so that you don't have unnecessary light on when there is no need for it. With quick installation and easy use, you save time and get lighting that is ready to use immediately. The light control systems are perfect for offices, stairwells and open spaces.
Benefits with intelligent lighting
Energy savings
Easy use and installation
High visual comfort
Responsive
Flexible
Bluetooth Mesh
It's wireless
Each luminaire is equipped with a built-in node or chip that communicates via Bluetooth with surrounding luminaires. In this way, a system is created without single points of error. No extra cables are needed and you can easily add, remove or group how the luminaires are connected. A future-proof and scalable solution that is ready for tomorrow's development.
It's easy
It is quick and easy to install smart lighting control when no extra control cables are needed - mount the luminaire in place, connect power and the lighting control is running. With the associated push button and preset scenarios, you can select lights as desired or easily adjust settings in the app as needed.
It's optimizing
No matter where in the room you are, how much incident sunlight there is and how many are present, comprehensive and customized lighting is created there and when needed. It's simply more energy-efficient and comfortable lighting. If you want data on how a room is used, your smart lighting can give you that.
Want to know more?
Rasmus Andersson
Head of Sales, Sverige
+46 (0)70-635 93 43
rasmus.andersson@auralight.se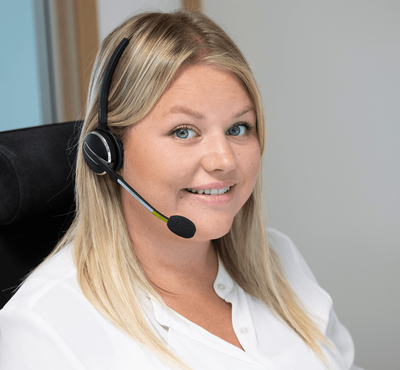 Customer service
Phone: +46 (0)20 32 30 30
Fax: +46 (0)492 755 10
info@auralight.se