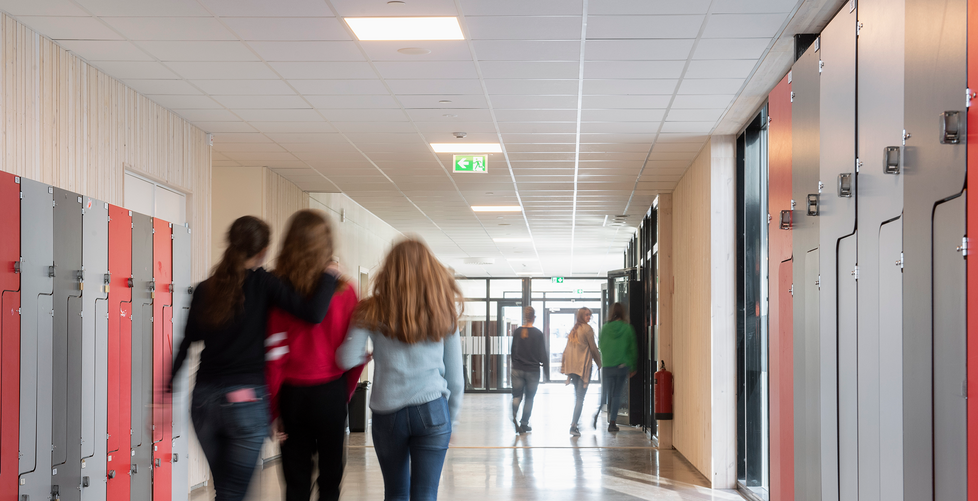 Six out of ten classrooms may have outdated lighting
2022 03 28
Fluorescent lamps make up a large part of the lighting in Sweden's schools, according to a survey conducted by Aura Light. From next year, fluorescent lamps will be phased out, in accordance with EU directives to remove the most resource-intensive products from the market.
- Old lighting uses a lot of energy and is therefore expensive to operate. By switching to LED lighting, schools can both reduce their climate impact and free up money for other things, says Peter Mannhart, CEO of Aura Light.
In a survey, 625 schools estimated how much of the indoor lighting consists of outdated, fluorescent lamps. The estimates show that the lighting in the corresponding six out of ten classrooms is out of date. Of these fluorescent lamps, it is estimated that 40 percent are of the T8 type, which in 2023 will be phased out in accordance with the legal requirement in the EU Ecodesign Directive. The purpose of the directive is to remove the most resource- and energy-intensive products from the market.
- Reduced energy use is positive for the climate and frees up money for other things, not least when electricity prices are high. Replacing obsolete fluorescent lamps is a good deal, regardless of whether you count on the savings for the climate or the cost of the replacement, says Peter Mannhart.
By switching to LED, schools can use between 40 and 80 percent less energy for lighting, which saves money and reduces climate impact. The most important criterion when buying new light sources is the low climate impact, the school survey shows. Just over half of the schools, 51 percent, state that they will change lighting in 2022.
Calculations for two projects where Aura Light has changed the lighting in schools show that a change to LED pays off within 2.5–4.5 years. The higher purchase and installation costs are offset by lower operating costs and longer service life. LED light sources can last up to four times longer than fluorescent lamps.