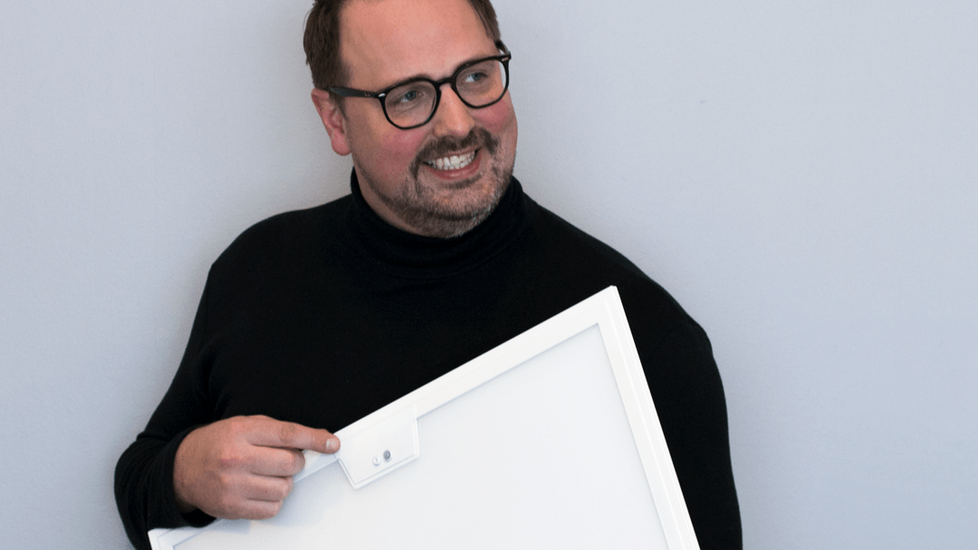 Aura Light and Helvar make lighting control even smarter
2018 12 20
Aura Light has entered into a collaboration with Helvar involving the new technology, ActiveAhead. ActiveAhead technology has been integrated into Aura Light's smart lighting concept, Aura Connect, where we always integrate the latest advances in lighting control into our luminaires.
- The great thing about ActiveAhead is how intuitive it is and easy to learn. Users don't need to set any of the parameters themselves. The system simply learns by itself how people move about within the premises and it adapts the lighting accordingly." explains Rasmus Andersson, Product Manager at Aura Light.
He continues:
- The control processes are automatic, but, sometimes it might be necessary to control the lighting system via a wireless wall panel.
The advantages with ActiveAhead are many. Quick installation and easy use save both time and trouble. And, motion-controlled lighting also helps lower energy costs. The system has a memory, which means that it only provides lightning when needed.
- It's great that we can offer this product together with Aura Light. We help companies become more sustainable and achieve a better work environment. Of course, the lighting is of the highest quality too!" says Thomas Eliasson, Key Account Manager at Helvar in Sweden.

Initially, ActiveAhead will be installed in three types of luminaires from Aura Light that are adapted for office environments. First up is Aura Lunaria, an energy-efficient LED panel followed by Exzite, which is a suspended office luminaire.