Kongamek
Real reduction in energy consumption and much better lighting
Kongamek has gone from being a small mechanical workshop to one of Scandinavia's market-leading players in material handling products. They develop, manufacture and sell relief trolleys for all types of industries. For many years, they have also worked with sustainability and the environment and, among other things, switched to LED lighting in all their premises and operations.
In early 2017, a lighting inventory was made together with Aura Light's saleswoman Jeanett Velin. The purpose was to make environmental and energy savings on the premises. Nearly 1,000 fluorescent lamps have now been replaced with new and significantly more energy-efficient LED light sources. The payback time on the LED tubes was between 1 to 2 years depending on shift driving and daytime work in different departments. Some of the older luminaires have also been replaced with new LED luminaires and energy consumption has decreased by a total of 57%. General advantages of LED, in addition to better lighting, are the low energy consumption and long durability. Thanks to the fact that LED does not attract dust, the light flux is maintained much better and the lifespan of the lighting is four times as long as before.
"We did not think you would notice the change so well, but it was like night and day. It feels like a brand-new factory. Everyone has been very positive about the new lighting", says Tony Engberg, Quality and Environmental Manager at Kongamek.

New high-bay warehouse
Just before the summer of 2020, the newly built high-bay warehouse was ready. It has an area of 3,000 m2 and 10 meters in ceiling height. Aura Light's lighting designer Joakim Lund made a couple of different proposals and light calculations that resulted in the installation of 65 industrial luminaires of the Sarek model as well as sensors for light control. Sarek has a very high efficiency and a high luminous flux, which means that it fits perfectly in industrial and warehouse premises with high ceilings.
"The luminaires have a good spread and a good light that is not experienced glaring when you look at it. The truck drivers are all happy with the lighting in the new warehouse. The installation was done by Brand El & Säkerhetsteknik in Blekinge AB and they thought that Sarek was very easy to install.
"The light control has been used for several things. In our case, we have installed a couple of combi detectors for our automatic alarm where the trucks back in, so the alarm does not trigger due to the exhaust fumes. The activation (smoke and heat) of the decks takes place with the help of the sensors in the room.
"We chose Aura Light as a supplier because we got a positive image of the company and we know that the products are of high quality. The collaboration has worked well on all levels", says Tony.
A substantial reduction in energy consumption, as much as 57 percent, is the result of Kongamek switching to LED lighting. Nearly 1,000 fluorescent lamps have been replaced with LED light sources.
The narrow loading ramp is equipped with four Alekza luminares that make it easier for drivers to back in. Combi detectors for the automatic alarm, for smoke and heat, installed in the ramp is activated by means of the sensors in the high-bay warehouse.
A selection of products for Kongamek
Contact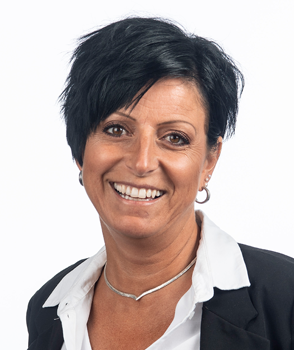 Sales
Jeanett Velin
Phone: +46 (0)70 897 85 75
Mail:
jeanett.velin@auralight.se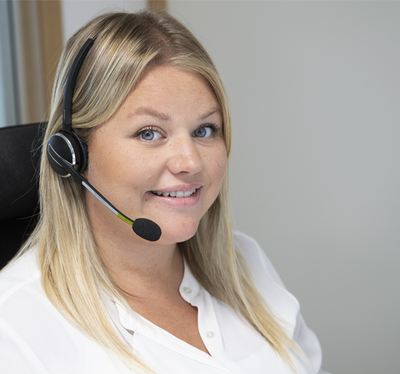 Customer service
Phone: +46 (0)20 32 30 30
Fax: +46 (0)492 755 10
Mail: info@auralight.com