Z44
Universal IP44 for industry and interior
The Z44 is a universal industry luminaire that has been around for a long time. With its IP44 rating, high light quality and classic shape, it fits in everything from damp environments and parking garages to kitchens and laboratories. Every detail is carefully worked out to make it as easy as possible for you to get really good light. The linear prismatic housing creates an even and pleasant light, it is easy to install and the specially designed LED modules ensures high efficiency and quality that lasts.
It's simply a classic from Småland.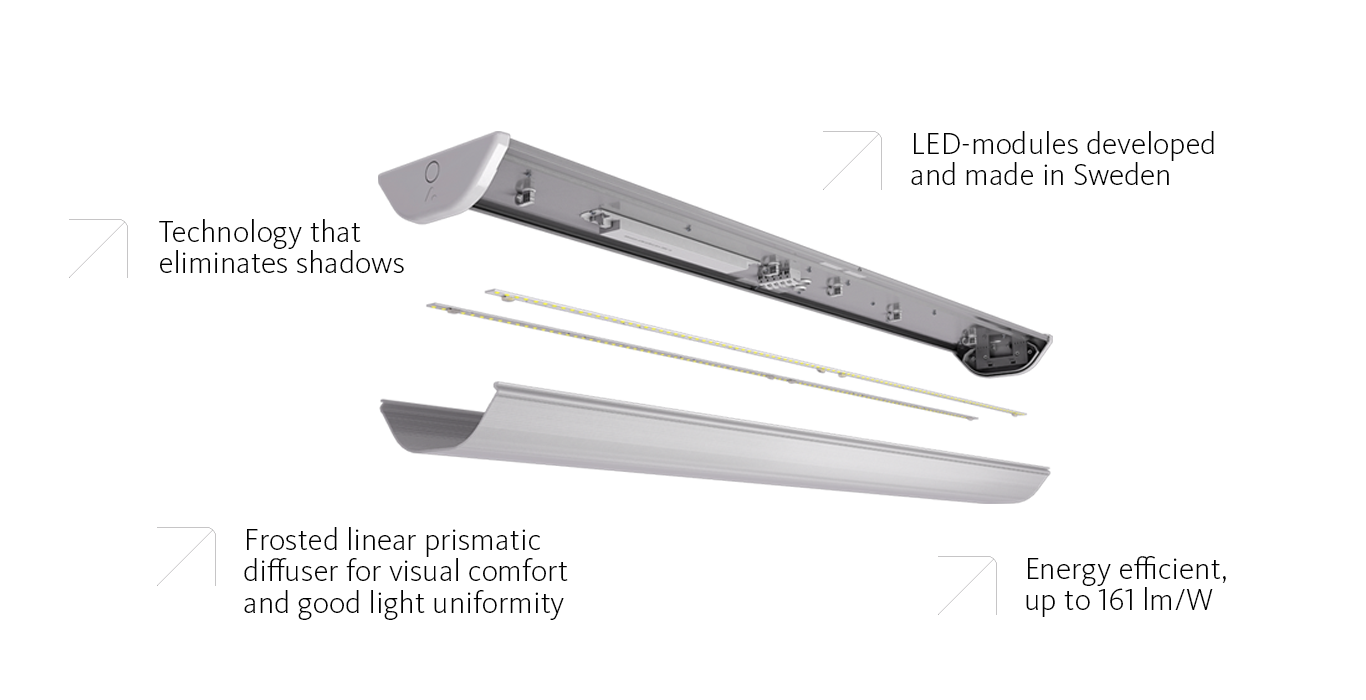 A more environmentally friendly IP44
Apart from the fact that the Z44 is really energy efficient, we have made sure to use as many locally produced components as possible and pack the luminaire smartly for minimal material consumption and maximum transportability.
Flexible and versatile universal luminaire
Many installers have a spare Z44 – it's easy to install, fits in a variety of environments and does the job. Can be installed both in the ceiling (IP44) and on the wall (IP40) and is available as DALI, on/off, sensor or with wireless control on request.