T8 fluorescent lamps will be phased out in 2023
T8 fluorescent lamps are a common light source used in fluorescent luminaires in industries, parking garages and a number of other application areas. Already today, there are significantly more efficient LED fluorescent lamps that have as good or better function. You can, for example, replace the T8 fluorescent tubes directly with a LED retrofit tube, so replacement of the entire luminaire is not necessary. The T8 fluorescent lamps will receive the new generation of energy labels on 1 September 2021, but will then be phased out starting on 1 September 2023. Do you have T8 fluorescent tubes in your facility?
Contact us and we will help you with a cost and savings calculation with alternative lighting.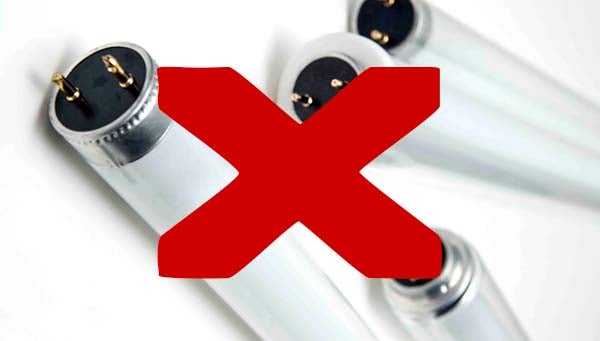 Calculate your savings by replacing T8 with LED
By replacing your traditional T8 fluorescents with directly replaceable LED fluorescents, you can make big cost savings while making a good choice for our planet through reduced CO2 emissions. Aura Light has several different LED fluorescent lamps that fit into existing luminaires with traditional technology.
Feel free to test our sample calculator to get an indication of how much you can save!
Note that this is an example. For a more accurate calculation for your specific facility, we ask you to contact one of our sales people and we will help you.

What is the Ecodesign Directive?
The Ecodesign Directive sets minimum requirements for the energy performance of products and prohibits the most energy- and resource-intensive products on the EU market. The Ecodesign Directive came into force in 2005. The purpose of the Ecodesign Directive is to set a minimum level for products' energy use during the life cycle, and thus weed out the worst products on the market.
The Ecodesign Directive not only takes into account energy consumption when the product is in use, but also takes into account the entire life cycle and also sets requirements for technical service life, recycling, emissions to the environment and information requirements on hazardous substances.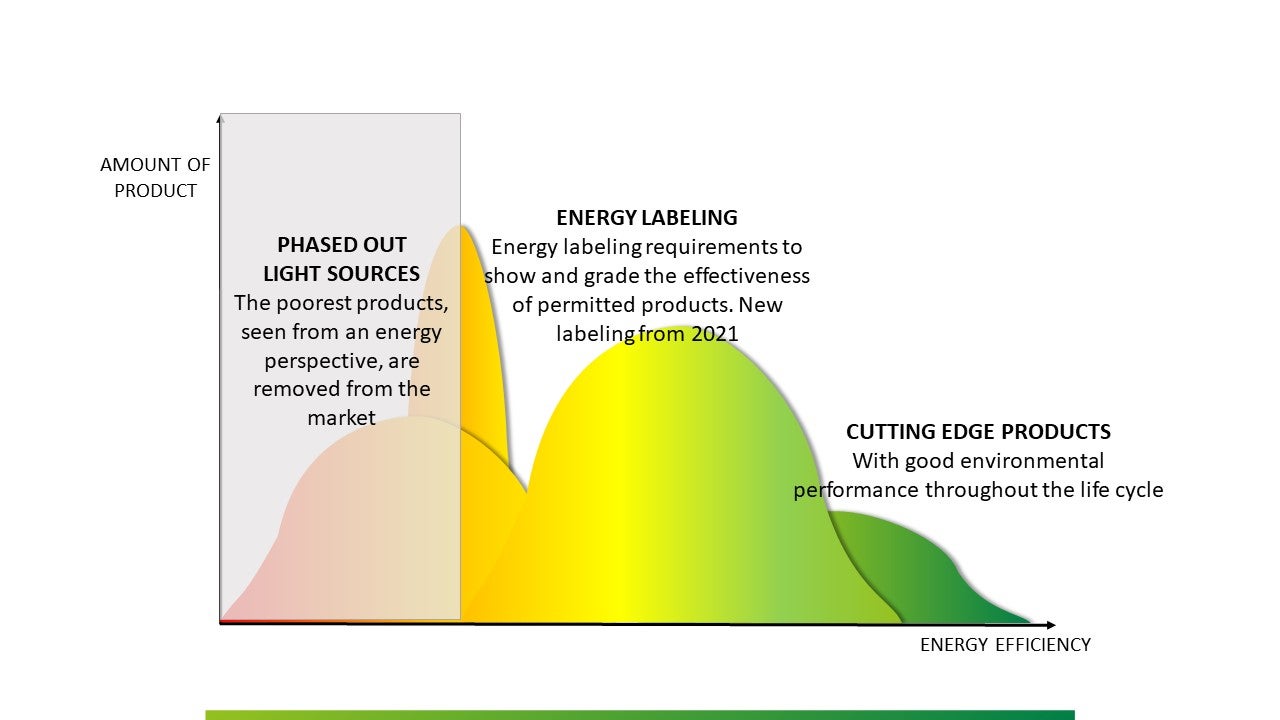 The Ecodesign Directive sets the framework for how requirements are to be developed and what can be regulated. Specific requirements for different products are then set in product regulations. It also regulates when the requirements come into force. A directive must be implemented to become Swedish law in force, while a regulation becomes directly applicable law throughout the EU, and then also in Sweden.
Objectives of the European Commission
The European Commission has calculated that the ecodesign requirements decided so far will save 537 TWh of electricity per year by EU 2020. Together with savings from boilers and water heaters (653 TWh primary energy per year), this means a saving of more than 5%. The EU's goal is to reduce energy use by 20%. For lighting alone, the European Commission expects a saving of 102 TWh annually from 2020, with current ecodesign requirements. The next sub-goal is to achieve 32.5% increased energy efficiency by 2030 and by 2050 the EU will be climate neutral.