See our selection of industrial lighting
Learn more about our products and get inspired of the movie and the images from the very north of Sweden - Lapland
Powerful industrial luminaire for high altitudes
We welcome Sarek to our family of industrial luminaires.
Read more
Updated IP44 luminaire
Three questions to Product Manager Martin Klippel about Z44 S

1. What kind of improvements can the customers expect? An already good product has become even more competent and our designers have been able to produce a luminaire that gives almost 86% more light than its predecessor, we have also succeeded in increasing the light output to 166 lm/W. We are now in the top of this category of luminaires and the team really deserves appreciation for this achievement.
2. In what environments is the Z44 S a good choice? This is a luminaire that every serious installer should have in their service car. A universal product that solves most lighting-related problems in a refined way. Typical environments are primarily spaces that require a lot of light at a low cost.
3. Why should I choose Aura Lights Z44 S? If it is price/performance you are looking for, and you can only attach the luminaire tightly to the ground, then this is a product you can trust. In addition, you can have a "pure" conscience because the body and other components of the Z44 S consist of material from manufacturers who are situated in the area of Vimmerby, where we proudly create this little masterpiece.
Z44 S - It's all about the inside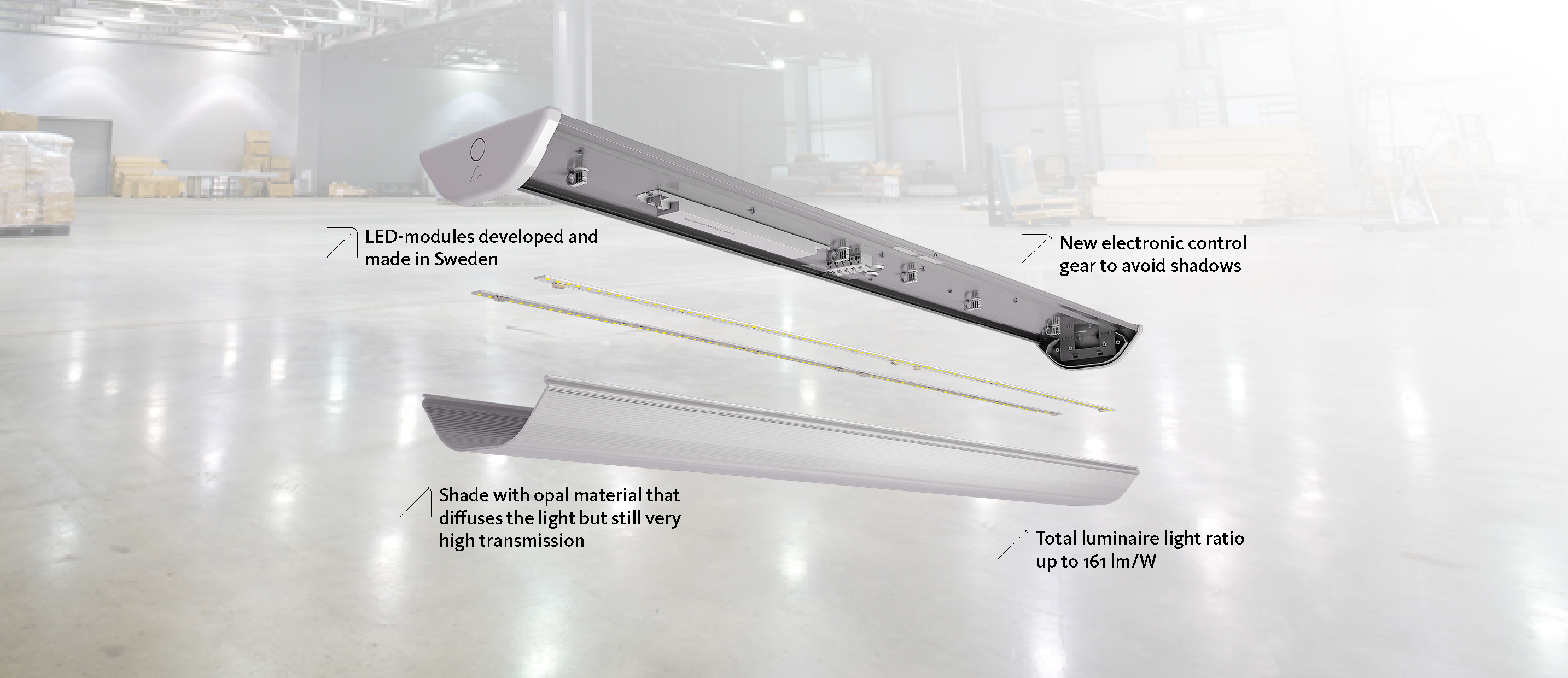 Certos in the bandy hall Hydro Arena
Read more about our industrial products
Alu-Sommer
Get inspired by one of our customers. More efficient LED technology that leads to increased safety, well-being and sustainability.
Read more